cherylmurphy
Thu, 03/09/2023 - 22:29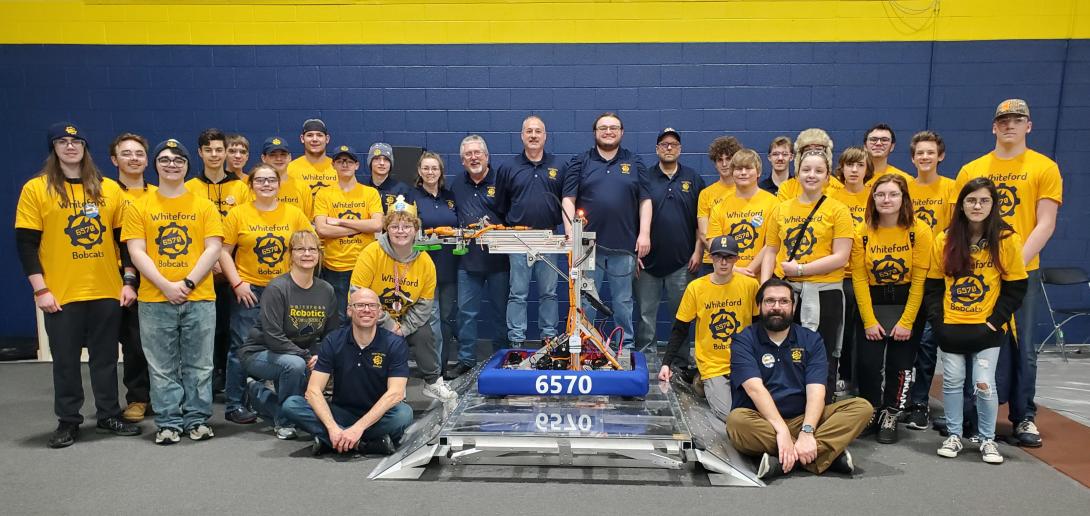 Week 1 Jackson event is over.  Wow! What a weekend.  
There were a few challenges to overcome.  The first challenge was the weather on Friday.  The snow came fast and furious Friday afternoon, bringing an early end to the competition day. Some of the team decided to stay overnight in Jackson and some of the team braved the roads for a slow drive back home to Ottawa Lake. 
The second challenge came from our robot.  Early in the qualifying rounds it became apparent that something was not quite right with the arm assembly.  Our pit crew and coding team worked diligently to trace out the issue and repair our robot. 
Once the issue was resolved our drive team was able to showcase what our bot could do.  In one match our alliance put up the second highest qualifying match score of the weekend.  And while we were not selected for playoffs at Jackson, our Bobcats were able to leave Jackson holding our heads high, because once again the amazing Whiteford Bobcats Robotics Team 6570 lived our core values and through teamwork, creativity, and persistence were able to produce excellence.  
We are looking ahead to Week 2 competition in Lansing.  Follow the competition on the Blue Alliance website. 
We are Whiteford!