ansonbahls
Tue, 02/07/2023 - 17:24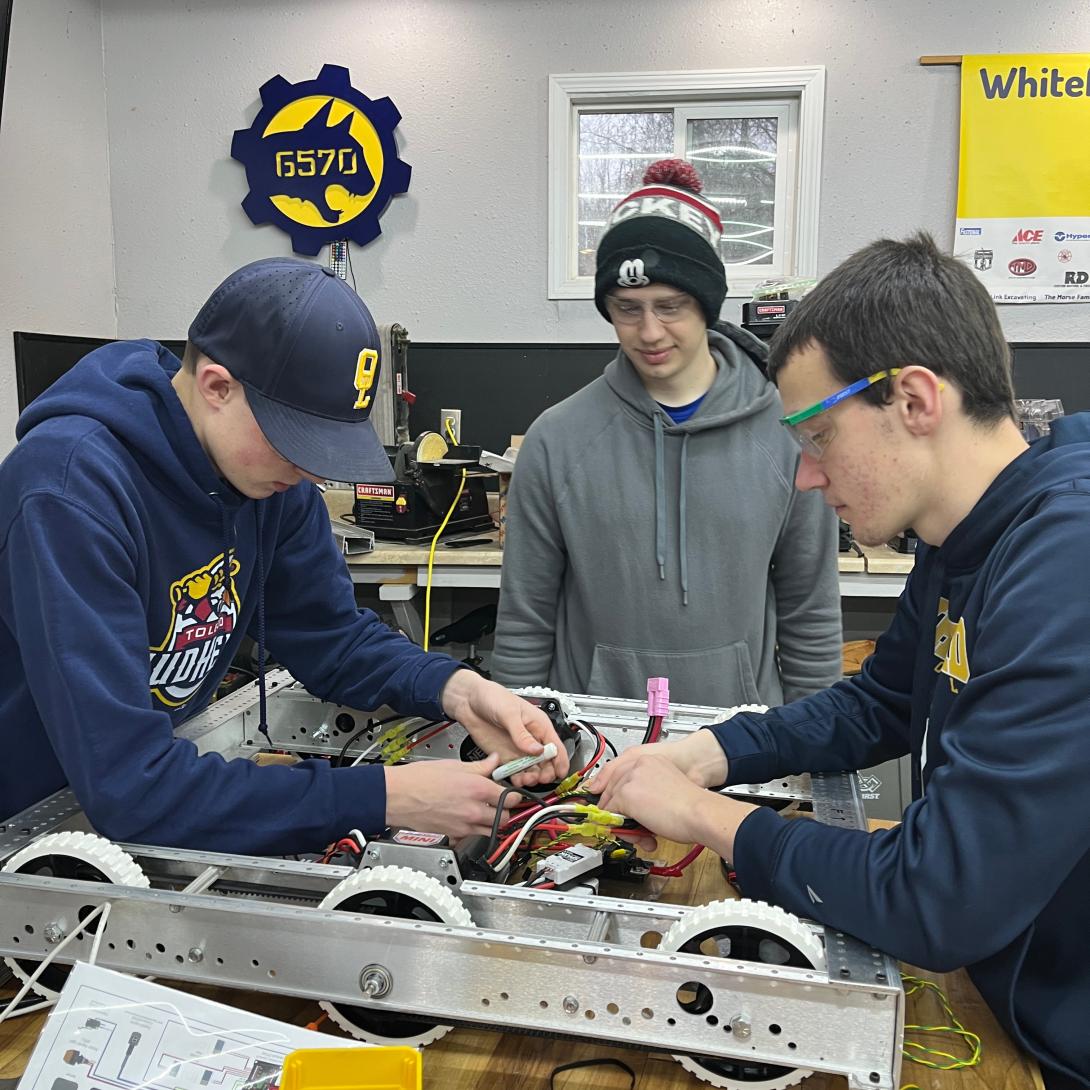 Hey Robotics fans!
Team 6570 has been hard at work preparing for the 2023 Charged Up! competition season. We're excited to show what we can do at the tournament, and we hope you are too! This year's competition posed a number of challenges for the team to overcome; we've tackled and managed them well. 
Our strategy for scoring points will entail the manipulation of both inflated cubes and rigid, rubber cones. Our build team had their work cut out for them when it came to designing and fabricating something that could meet this task. They are working hard to finalize this part of the build. The build team has also seen a large influx of new members, and veterans (as well as, of course, our amazing body of alumni mentors and parents) have done a great job of showing these new kids the ropes of robotics. They are passing the torch of knowledge down the ranks, and brightening the team's future.
The coding team has also faced a number of tough tasks over the course of the build portion of the season, with their biggest hurdle being the implementation of swerve drive for the bot. Working hard over the course of much of this and last year's practice cycle, they have now made the dream of swerve drive a reality. Swerve drive is largely what separates the good bots from the great ones. It makes the robot exponentially more agile. Efficiency of movement is instrumental in games, especially since the ones that FIRST develops are so time-sensitive. Charged Up! is a game that we predict will require even higher level movement than games of years past, so swerve drive will put us in the running to do amazingly this year.  
None of our progress could have been possible without the support of our team mentors, parents, sponsors, and the Bobcat community at large. To all of you, Team 6570 says thank you! Because of your generous support, we can live up to our fullest potential and do great things.
Enjoy the season, 
-Team 6570